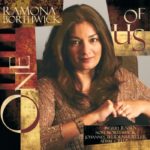 ONE OF US | Ramona Borthwick, Leitmotif 2010
By RAUL d'GAMA ROSE, Editor, AAJ | January 17, 2010
The wonderful music of One of Us dwells on the interconnection of all things. Pianist Ramona Borthwick and her quartet make this happen on two important levels. First, they play from the same script as if they had studied the pages and came to make each their own in a very special and individual way. Second, there is a seamless connection between each of the songs and the quartet's leader; Borthwick brings her considerable talent in weaving everything together with a secret gossamer thread. Both of these attributes speak volumes about the sensitivity with which each of the musicians handles the considerably—sometimes dense—material.
Ramona Borthwick proves that there is some depth among younger composers. Her bright work is agape at the immensity of all things. It appears that she looks at the world with childlike wonder, but is also privy to the true and deep nature of what she sees. This is reflected in the fluidity and the exquisite allure that is woven through each melody. Borthwick also leads and inspires colorful and artful harmonic invention throughout. She has a willing ally in trumpeter/flugelhornist Ingrid Jensen, whose memorable work here is absolutely magnificent; she plays each note as if it were her last. The result is solos like the music of dew on leaves—pristine, and each ringing with priceless wonderment.
Continue reading