Hailing from Bombay, India, music educator and pianist Ramona Borthwick was exposed to music at an early age. Encouraged by her father, a well known musician and film composer, she began piano studies at age five, soon followed by studies in Western classical music. She was ranked first in Asia at the Licentiate level examinations in piano performance at the Trinity College Of Music and the Royal Schools Of Music, London. Soon after she became a sought after music teacher by students and educational institutions, was actively involved in training choral ensembles while also performing session work on the side for film and television.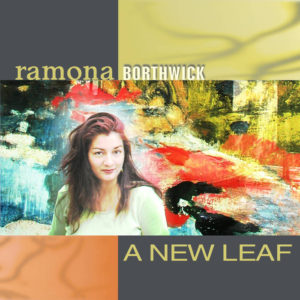 A move to Canada in the early 90's and later Boston, MA, allowed her to widen her artistic depth and growth. 'A New Leaf' her debut CD, featured a palette of several of her compositions that were written during this time, receiving acclaim from critics and the international press. JazzImprov Magazine says of 'A New Leaf': "a musical journey of such extreme depth", while JazzReview commented "Borthwick displays an amazing talent for composition… her fellow musicians bring the music to a level that is rarely shown on a debut release." Billboard Magazine wrote: "Ramona Borthwick has made a major statement with this superb initial release."
Her next project showcased her evolution as an artist and composer. 'One Of Us' comprising original compositions, featured Borthwick's distinctive writing, playing and vocal styling. Even more so than her previous release, her compositions were a highlight, yielding deeply harmonic music that stimulated vibrant and spirited playing from the quintet. The album was featured in DownBeat Magazine's 'HotBox', where critics John McDonough wrote "Borthwick, who authored all the pieces in this self- produced and self-released CD, walks both sides of the street, playing excellent, if not quite distinctive, straightahead piano throughout, while adding her shimmering, wordless soprano lines to selected ensembles along the way… For a work intended to be personal and perhaps introspective, the music is unusually alive, frisky and free from brooding pensiveness" while Paul deBarros mused "I like the warm spiritual vibe, especially Borthwick's wordless vocals, a la Flora Purim." All About Jazz said "Borthwick has a lyrical, uncluttered approach to the piano and her undoubted virtuosity never overshadows the melodicism inherent in her compositions… 'One Of Us' is a delightful reminder from Ramona Borthwick and her quintet that jazz this good never goes out of style."
Ramona currently resides in Watertown, MA where she continues to be actively involved with music education – conducting jazz workshops and private music lessons in classical and jazz performance at the Leitmotif Piano Studio in Watertown-Belmont, MA. She has also been offering online piano lessons to students across the US and overseas since the advent of video-conferencing over a decade ago. Several of her younger students currently occupy chairs in jazz bands and combos in Boston area schools, while many have moved on to pursue musical careers . A graduate in Economics, she holds degrees in piano performance from the Trinity College and Royals Schools of Music, London, UK. A talented graphic artist and web designer, her company Leitmotif specialized in graphic design & web development, and was especially known for its work helping musicians and artists establish their web identity in the late 90's and early years of the web.
Interested in taking piano lessons with Ramona? Contact her now!