By TRISTAN SMITH, JAZZREVIEW.com, January 23, 2006
Featured Artist: Ramona Borthwick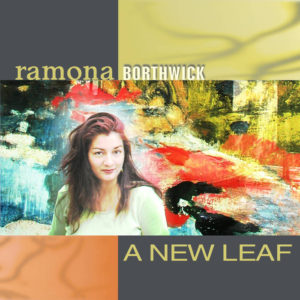 This debut CD by composer-pianist Ramona Borthwick is her first offering as a leader and, by the sounds of it, certainly won't be her last. Her sound and the compositions are unique and the playing is flawless.
Borthwick, originally from Bombay, India, and trained in classical music, comes from a family of professional musicians and her father – a professional musician and composer – introduced her to the art form. As she grew up her tastes changed and Borthwick geared herself more towards the jazzier side of music.
Borthwick displays an amazing talent for composition. Each of the tracks on A New Leaf is an original composition. Her wondrous imagination shows through in her settings that she has chosen for each piece. And the music…it's outstanding. Influences such as ECM jazz, Latin beats and touches of notes from her native India liven up each composition and creates a unique feel for each and every track. The two most impressive tracks on A New Leaf, "Two's Complement" and "Dark Secrets of Three Blind Mice," were co-written with Noel Borthwick. Both of these tracks are worth listening to numerous times.
Her quintet, comprised of Boston and New York-based musicians is both creative and energetic, and complement her compositions perfectly. Borthwick's fellow musicians, each with a lengthy and impressive resume, bring an individual style to the group and bring the music to a level that is rarely shown on a debut release.